Why Employers Don't Include Salary in Job Posts (and What To Do About It)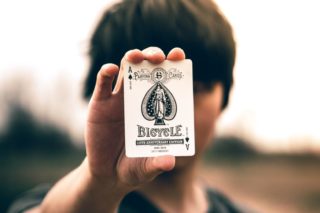 We've all had this experience: you find a great job opportunity online—one that perfectly aligns with your passion, skills, and expertise. You read through the job description with growing excitement, until you get to the bottom and see this:
Salary: Depends on Experience
You: "#%&!"
One of the biggest frustrations we hear from job seekers is about job posts that don't include a salary—or even a salary range. There are many arguments why this very common practice is also a bad practice: it wastes both employers' and applicants' time, it perpetuates wage gaps, it discourages people from applying, and it minimizes the important financial aspect of work. Some have even argued that a unicorn loses its wings every time employers don't disclose a salary range.
Why employers exclude salary from their job postings
So why do so many employers not include a salary in their job postings? Here's some insight into what the employer may have been thinking when they said, "DOE."
Find people driven by fit, not money
Companies want workers who are excited about the job, not just the paycheck. Being coy about salary is one way they test candidates' interest in the position. Their thinking, right or wrong, is that people who apply without knowing the compensation must be really passionate about the work. At the very least, they are avoiding applicants who are simply chasing a salary.
Avoid salary questions from current workers
Within many organizations, there's great disparity in what employees get paid—even between people with the same job title and responsibilities.  When hiring a new employee, a company may withhold the salary if it is significantly different than what an existing employee at an equivalent position earns.
Avoid wage wars with competitors
When the economy is good, the job market can be a buyer's market. Especially in higher level professional circles, talented people are willing to move for higher pay. This is especially true in the most competitive job markets like Portland, San Francisco, and Seattle.
They'll get stuck at the top of the salary range
Some companies worry that if they list a salary range, applicants will automatically expect to receive the top end of the range—even if the upper limits are only for the most qualified candidates. If a candidate is offered a starting salary near the bottom of the range, he or she might feel disgruntled before even starting the job.
No salary listed, more diverse applicants
In some cases, companies don't list a salary because they'd be willing to pay even more for a truly exceptional candidate. Many times, the salary range is intended for average applicants, but organizations will reach for the absolutely perfect fit. Employers don't want to post a salary range that might keep the best-of-the-best from applying.
What Applicants Should Do When There's No Salary Listed
So there are myriad reasons—some good, others not-so good—why employers choose to not disclose salary in their job listings. Given these varied motivations, it's unlikely that the practice will go away anytime soon. As such, it's up to to you as a jobseeker to navigate around this reality.
Here's a strategy to help you address jobs listings without an advertised salary:
1. Reflect on your true interest in the job
Obviously, a paycheck is a major reason we all go to work, but it shouldn't be the only—or even primary—driver for your interest in a position. The absence of a stated salary can actually help you decide whether you're really passionate about the job in-question. Are you interested in the job, independent of its financial benefits? Your answer to this question should ultimately drive whether you apply or not.
2. Get salary context clues with research
While you can never know for sure what a job will pay, you can often get a general sense through some quick online research. Check out GlassDoor.com to see if any current or former employees have left a review of the organization—often these include salary ranges. Salary.com is another useful tool to see what professionals with the same title make in your city.
If you're considering a nonprofit position, find the organization's most recent 990 IRS financial filing on Charity Navigator or GuideStar; this document outlines the organization's annual budget and the salary of the top leadership, helping you infer a general salary range for other positions.
3. Be clear about your needs and expectations
Once you have an educated guess about the salary range, you'll need to make a personal decision about whether that amount meets your financial needs. Likewise, you'll probably want to circle back and reframe the "true interest" question and ask yourself whether you are still passionate about this job if it (only) pays X.  At that point, you make the tactical decision whether or not it makes sense to apply.
If you decide to apply, you probably may want to reference your salary requirements near the end of your cover letter. While this may remove you from consideration, you don't want to drag on a process if the pay is simply too low for you to accept.
4. Get ready to negotiate
The employer clearly has a range in mind when they post the job. At some point early in the interview process you should inquire about compensation. If the range is below your requirements, use this as an opportunity negotiate. Sell yourself and your unique abilities; show the employer that you are the exceptional "reach" candidate they should spend extra to hire.
And remember, compensation isn't entirely about salary. If the organization cannot budge from their established salary range, see if you can find alternative forms of compensation.