Using Your University Connections to Find New Opportunities: Tanya Zarling's Job Search Success Story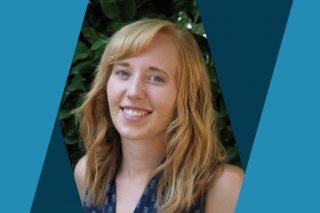 Tanya Zarling graduated from Portland State University in June 2018, and embarked on a two month job search before she was hired. During her search, Tanya applied to over 40 job openings online. But after one and a half months of exhaustively applying online, she had not received any job offers. It was only once Tanya started hacking the hidden job market and utilizing the power of her network to find new opportunities, that she was able to connect with an organization that aligned with her career goals.
What do you do for a career? Who do you work for?
I am an engagement organizer for the Oregon League of Conservation Voters (OLCV).
OLCV is a nonprofit that works to get pro-environment candidates in state offices and hold them accountable by creating an environmental scorecard that reflects how they have voted environmentally. I have a variety of exciting responsibilities that range from volunteer recruitment to helping out campaign teams for our endorsed candidates.
Since I started, I've been mainly focused on elections-related activities but after Nov. 6th I'll have different things to focus on, like Lobby Day! I love the variety of this job!
How long did it take you to find this job?
It took me about two solid months. After graduating from Portland State University in June 2018, I traveled for about 4 weeks. Once I got back home I hit the job posting boards with everything I had. Eventually, I found the right fit and I am so grateful!
How did you find your job? What resources did you use? What tool or tactic helped the most?
It's true what they say about using your network! I probably applied to 40+ positions posted around different job boards and only heard back from a small handful of them. I went to maybe 4-5 interviews, but never heard back from the majority of those. After about a month and a half of exhausting job board searching, I decided to spend more energy on figuring out how I could use the connections I had from PSU and my internships to find a job rather than just applying all over the internet.
Perusing Mac's List was incredibly helpful, as I had read articles and attended an online webinar by Mac Prichard and learned how much more effective using your network could be! This was definitely the most useful tool for me, as I then focused on applying to organizations in which I had connections to. One of those organizations was OLCV, and after applying I reached out to a classmate of mine because I knew she had worked there.
What was the most difficult part of your job search? How did you overcome this challenge?
The most difficult part of searching for a job for me was the lack of response after I had spent so much time and energy each day looking for a job. I would essentially wake up, hop on my computer at my kitchen table, and just spend 6 hours or so a day just searching and applying. It was really tedious, and I felt discouraged because I knew I had so much to offer to an organization, but I didn't know how to get that through to any place without having the chance to talk to them in person. I overcame this by spending less time applying all over to multiple jobs, and spending most of my day brainstorming networking opportunities and thinking creatively about where I had connections. Being a recent college graduate added to the challenge, as I didn't have much experience in the field I wanted to be in. Using my PSU connections seemed like the best option for me, so that's what I did.
What is the single best piece of advice you would offer other job-seekers?
If you are a recent college graduate or soon to be, definitely use those connections you have from college! Be creative! This could mean extracurricular activities you took part in or internships you had, but also think about your classmates and professors you may have worked with on projects! They can be great advocates for your work ethic, especially when you may not have years of work experience to make your resume stand out.
Use your network, no matter what your stage of life or career! Put yourself out there, it's definitely not as daunting as it seems. You might actually enjoy it! I would also say be open to a variety of job positions. I knew I wanted to work in the environmental nonprofit sector, but hadn't put much thought into the more political aspect of things. By taking this position, I'm learning about an integral aspect within environmental issues in Oregon that I may not have even thought about had I not received this position. Sometimes our passions develop as we go, and with an open mind, any position can be a step forward toward figuring out what work you enjoy!
Why do you love your job?
I love my job because I'm learning new things everyday! I haven't had much experience in politics before, so everyday I'm learning so much about issues that are so important and affect us all. The people I work with are all incredible and are doing such great work. It feels good to be part of a team working passionately everyday to protect our environment. I love working with our endorsed candidates, too. They are such progressive leaders and I'm excited to be helping support their efforts!