Staying Open to New Possibilities: Maggie O'Connor's Job Search Success Story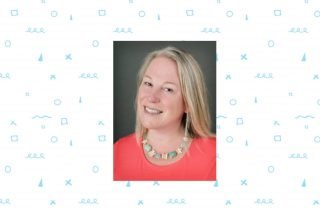 Maggie O'Connor was a nonprofit fundraising consultant for over a decade. Last April, she received an opportunity to work full-time with a local nonprofit. Although she was hesitant at first to return to the full-time working world, she stayed open to the possibility and found that it was the right fit for her. In addition to conducting salary research, Maggie recommends keeping an eye on the local job market and being flexible when new careers arise. Read Maggie's story for more job search tips and techniques.
What do you do for a career? Who do you work for?
I am the Assistant Development Director for Lines for Life, a non-profit dedicated to preventing substance abuse & suicide.
How long did it take you to find this job?
It is odd but I wasn't looking for a job.  
How did you find your job? What resources did you use? What tool or tactic helped the most?
I have been a non-profit fundraising/Greater Giving consultant for 11 years and was called by Willamette Valley Development Officers because Lines for Life needed help with their April gala.  I took the job as a consultant and quickly discovered I really enjoyed the environment and the people I was working with. They needed to fill open positions and it seems like we found each other at the right time.
I think the most important thing I have done in consulting and in taking this job, is being open to possibilities. If someone had asked me when I started the gig with L4L if I wanted to work there full-time, and actually they did ask me, I would and did say, "No."
But the days passed and it became clear that this was a great fit for both me and the organization. Their current openings didn't entirely fit my interests and skills but we were able to create a new position that will help support the expansion of Lines for Life services and present new professional challenges for me!
What was the most difficult part of your job search? How did you overcome this challenge?
It has been many years since I worked in an office setting and I had no idea what I should ask for in an annual salary and how to negotiate with a prospective employer. I knew what I made annually as a consultant; and I used Mac's List and Indeed to find salary ranges for comparable positions with similar organizations. I wrote up an analysis of open or recently closed positions in the metro area, made a case for my salary request and while I didn't get the exact number I wanted, it was close!
What is the single best piece of advice you would offer other job-seekers?
Look at job listings even when you aren't looking for a job. It is valuable to know what is going on in the market.
Why do you love your job?
The organization's mission is vitally important, I am working with a team developing new fundraising programs, I'm learning new skills and I really enjoy the people I work with. And after many years on my own, I have the stability of having an employer and benefits!