Approaching Job Hunting Like Advertising: Darol Ball's Job Search Story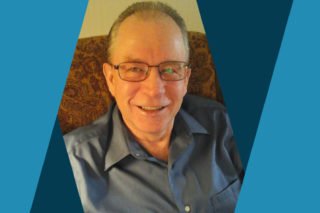 Your job search is unique. Every job seeker has their own unique value, target audience, desired position and unique skills. That's why job seeking can be a lot like advertising a product and marketing yourself to potential employers. See how Darol Ball, registered radiologic technologist at Columbia Pain and Spine Institute applied this strategy to his job search.
What do you do for a career? Who do you work for?  
I am working in pain management at Columbia Pain and Spine Institute.
How long did it take you to find this job?   
6 months.
How did you find your job? What resources did you use? What tool or tactic helped the most?
A doctor at Columbia Pain and Spine Institute heard about me and looked me up on Indeed. He then sent me an email asking if I would be interested in a position using a C-arm for pain management. I said yes and we set up a time to come in and interview. I used Mac's List, LinkedIn, Work Source Oregon, job seeker boards like Indeed, Monster, Glassdoor. I did informational interviews and watched podcasts on how to get a job. I also had my resume looked at by a professional.
I feel that by using Mac's List I learned what information was needed and how best to get the information out so that it would be seen. The other tactic that helped was the informational interviews. Just relying on job boards doesn't get it done.
What was the most difficult part of your job search? How did you overcome this challenge?
Dealing with ageism, computer screening of resumes and understanding that it takes a lot more than just throwing your resume up on a job search site to get the job you want.
I deleted information and dates from my resume that was not relevant to the job I was looking for. I only went back 10 years of history unless it was relevant to this job.  I also used the company job description to formulate my cover letter.
By seeking out resources and help from organizations and people who have the expertise to maximize my search. Like Mac's List and Work Source Oregon. Easterseals was also a big help to me; they have programs specifically to help older workers get retrained and back into the job market.
What is the single best piece of advice you would offer other job-seekers?
Unless you are an experienced job seeker find the people or organizations to help you get the job you want. Job seeking is a lot like advertising, you have to know your product (you) and your worth. You have to research and know your target audience and what they are looking for (Company or organization) and develop a strategy to highlight your skills with what they need. Then saturate the market with the information and talk to people in the company (informational interviews) to get word of mouth going about the job you are looking for.
Why do you love your job?
I love my job because I work in a doctor/patient relationship area that gives me fulfillment and a direct impact on the patients' health.