You Won't Get Your Dream Job with a One-Click Application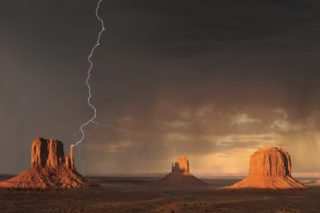 If you've spent any time looking for jobs recently, you've probably encountered websites and apps that advertise a one-click application process. These sites promise a quick and easy way to apply for the job of your dreams.
Just a single click and soon you'll be sitting in that executive corner office.
It's an alluring offer, especially if you're only marginally interested in the job, or unsure if you meet all the qualifications. There's no need to re-enter all your information into yet another online form. And why spend hours customizing a cover letter and resume when the most likely outcome for any job application is a non-response from the employer?
But there's a big difference between ease and effectiveness. One click job applications have incredibly low success rates. Even though this process allows you to apply for many more jobs, you are statistically no more likely to receive a response–let alone an interview or job offer–from employers when you apply with one click.
One click job applications highlight a larger irony in the modern economy: it has never been easier to apply for jobs, but it has never been harder to land a job.
How one-click applications work
Most job boards that feature a one-click apply feature work by asking you to upload a generic resume and cover letter to your user account. Other boards pull your work history from your LinkedIn profile. When you press "Apply Now with One Click" you're sending this generic application information to the employer.
In theory, hiring organizations use their automated applicant tracking systems to scan keywords in your resume and find the best matches for the job. The easy application process generates a huge volume of candidates, giving the automated screening software a lot of data to sift through. Given enough options, the computer should be able to find a winner, right?
There are a few problems with this model.
First, at least 40% of all employers do not use an applicant tracking system. This is particularly true for small and mid-sized businesses—the drivers of most professional employment opportunities. If you send a one click job application to these employers, you're just another bland applicant in a tall stack of other generic applicants.
Second, even if an employer does have applicant tracking software, it's likely that your one-click application will be removed from consideration due to poor keyword alignment. Perfect job qualifications mean nothing if the automated screening tool can't match up your skills to the job description. If the language in your generic application doesn't exactly match the language in the job description the computer might decide you're not a good fit.
(Unfortunately, when it comes to applicant tracking systems, "project management" ≄ "project manager" ≄ "managed projects"!)
Why do one click applications exist?
If one click job applications are so ineffective, why do they exist in the first place? There's a couple of reasons why.
For certain types of employers and certain types of jobs, one-click applications make a lot of sense. Huge employers that hire thousands of people at a time (major retailers, for example) require a lot of applications to fill all their positions. An easy application process generates the volume they need.
One click job applications may also be effective for finding low-skill employment that requires minimal education or experience. In this case, your generic resume is not so much a statement of your work history as it is minimal proof that you're willing and able to work.
Ultimately though, if you're looking for professional-level employment, you should avoid one click job applications.
Workarounds to the one-click apply
In general, a one-click application process is a tool set up by individual job boards, rather than the employers themselves. As such, you can usually avoid it and still apply for the position.
If you find an interesting position on a job board, explore all the options for how you might apply. Look on the company's own careers page—the job you want is likely posted there and you can apply through their preferred process. Candidates who follow the employer's own instructions will usually have a leg up over externally sourced applications.
If you choose to apply directly through the job board, consider uploading a unique cover letter and resume for each job. Some job boards allow you to have multiple resumes saved in your profile, others allow you to upload unique files every time you apply for a job.
The virtue of a slower, harder application process
As a general rule, you need to customize your resume and cover letter for each and every job. Integrating specific keywords from the job description helps you pass through applicant tracking systems. A thoughtful application in which you share your genuine interest in the specific opportunity will help you connect with human reviewers.
Obviously, customization is a more difficult and time-consuming process, but it can and will help in your job search. There is no benefit in treating your job search as a numbers game, so you have to focus on real, meaningful opportunities.
When an application takes an hour or more of your time, you'll be much more selective about the jobs to which you apply. You'll focus only on the jobs that really interest you–where you have the greatest chance of success. As we say all the time here at Mac's List, focus is the most important part of any job search.
Need further proof that fewer, more customized applications are the right way to go? Even the CEO of ZipRecruiter–a job board that offers one-click job applications–thinks that job seekers need to be choosier about where to apply and write great, focused cover letters.
Here's one last (philosophical) reason to avoid the one-click apply. One of the most frequent laments I hear from job seekers is that the job hiring process is impersonal, overly automated, and sometimes outright dehumanizing. This is a feeling I share.
When you submit a generic resume through a one-click application you're feeding into this dispassioned talent acquisition process. Application processes that prioritize volume over quality are likely to result in a poor, frustrating experience for the job seeker.