Four Tips for a Successful Phone Interview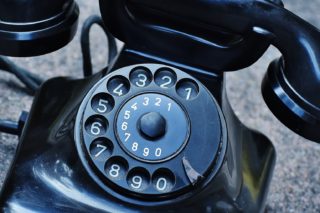 Employers often screen applicants with a phone interview. Not only are they making sure you're sane and reasonably intelligent, they also want to make sure both the candidate and employer are on the same page regarding location, salary, availability, and qualifications.
A phone interview can be an easy task to under think, given the informality of a phone call and the casual location in which you may be taking the call. Not being able to wow the recruiter with your presence can also be daunting.
Here are four tips that have helped me perform well during phone interviews:
1. Sit in a chair
Well, at least in something that will make you sit up straight and keep you focused. Lounging, laying, sprawling, or anything that feels relaxed and casual will come out that way in your voice. I prefer to sit at my desk, knowing that if I feel professional, I will sound professional.
2. Prevent interruptions
This may sound like a duh, but it's important to take care of the small things. Will outside noises disrupt you? Is your roommate going to set the smoke alarm off? Is somebody going to send you a mass of texts? These are small things that can distract you and the interviewer.
3. Limit computer distractions
I keep my computer at the ready during a phone interview, providing easy access to my resume, a job description, and background on the company or interviewer. There isn't much else that needs to be happening on your computer screen. Videos, music, email, and Twitter feeds distract you, so turn them off.
4. Be ready to ask questions
Every phone interview I have had ended with "OK, now do you have any question for me."  Whether you have questions or not, you should be prepared to further show your interest in the position by trying to learn more.