Straight from an Employer: 4 Insider Tips for Landing the Job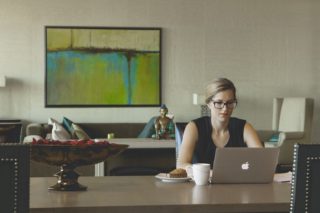 Here at Mac's List, we regularly reach out to companies that post on our site. We want to know about their staffing needs, their hiring practices, and their experience finding talent through our community.
The feedback we receive also sheds light on what works (and what doesn't) when you're searching for a job. It's an opportunity to learn how employers evaluate candidates, and what you can do to maximize your chances of landing the job.
I want to share an email I received from the executive director of a local nonprofit organization. Her message highlights four crucial job-search tips that are applicable when applying for nearly any job opening.
Tip 1: Pay attention to the directions
"We got some candidates whose applications were completely inadequate, where the candidate didn't follow simple instructions. We asked applicants to submit a cover letter, in PDF format, addressing four specific bullet-pointed qualifications. Many people either ignored this requirement, or they submitted a cover letter in Word, or in the body of their email."
When you see very specific instructions in a job announcement, follow them! They are included for a reason.
In some cases, the instructions are there to simplify the workflow of the hiring process. In other situations, employers use detailed instructions to test candidates. Your attention to detail and your ability to follow directions are directly measured by how closely you adhere to the application instructions.
The easiest way to whittle dozens of applications down to a more manageable number is by simply removing applicants who didn't follow instructions. Don't be the perfect candidate who ends up in the reject pile simply because you didn't follow the directions!
Tip 2: Customize your resume and cover letter
"The most frustrating were the generic cover letters that addressed none of the prompts in the job description. These were clearly "canned" cover letters  that they used for every job application. Such general cover letters told us nothing about why they wanted or were qualified for this particular position at our organization."
Organizations only hire because they have specific problems. The most successful candidates are the ones who clearly articulate how they can solve those institutional challenges.
Your application is the first opportunity to sell yourself as the solution the employer needs, but you're not likely to make a strong case if you send a generic resume and cover letter. In fact, doing so indicates that you either don't understand–or worse, don't really care about–the employer's key challenges.
It is crucial that you customize your resume and cover letter to the employer's needs. Show how your experience and professional skills directly apply to these challenges.
Don't expect a hiring manager to read between the lines or infer how your abilities would translate to the position. Make it blatantly obvious that you understand the specific problem and that you have the necessary skills to fix it.
Tip 3: Send a thank you note
"None of the three top applicants we interviewed sent a thank you email (let alone a card by post.) We had to check in with them to see if they were still interested after the interview."
This is something we've heard before. Thank you notes are more than perfunctory social niceties. Sure, there's an element of simple courtesy here, but a well-crafted follow-up note can also play a tactical function in your job search.
A good note, by email or post (or ideally both), makes a strong impression with a prospective employer and keeps you top-of-mind with the hiring manager. Plus, it is another cue that you are actually interested in the position.
Don't be subtle or coy about your interest. If you want the job, make it abundantly clear to the employer by sending an enthusiastic follow-up note!
Tip 4: Network
"We did get quite a few good candidates from Mac's List, although our top two came to us the old-fashioned way, through shared connections and referrals."
Employers are looking for diverse pools of qualified candidates. They post their openings on online job boards to cast a wide net and attract interest from outside candidates. That being said, job seekers who have some pre-existing connection–either through a contact in the organization or a referral–often have the inside track.
How do you make these connections? By being an active networker in your field. The more people who know you–and know that you are looking for work–the greater your chances of having an inside connection with an employer.
This is particularly true in the hidden job market–the roughly 80% of jobs that never get posted online and are filled exclusively by word-of-mouth. However strategic networking plays an important role in nearly any job application.