How to Woo + Wow Employers Online (Free)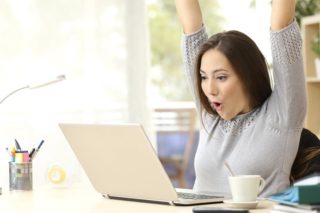 At Mac's List, we run one of the largest and most successful regional job boards in the country. And through our blog, podcast, events and books, we have helped thousands of creative people find rewarding, meaningful work.
Many job candidates think paying attention to social media during a job search means taking down silly pictures. That's just the first step. In How to Wow and Woo Employers Online, we can show you how to use social media to find and get a job you can love. This free, three-part course offers our best and most practical advice for how to use LinkedIn, Twitter, Facebook, and other social channels in your job search.
Looking good online isn't just about your personal reputation. You have to think about your professional profile, too. Employers today do more than glance at your last few Facebook posts or Tweets. You can expect some hiring managers to comb through page after page of all your social media accounts, including that long forgotten MySpace page from high school.
Click here to access this free video course on how to use social media to find and get your dream job.