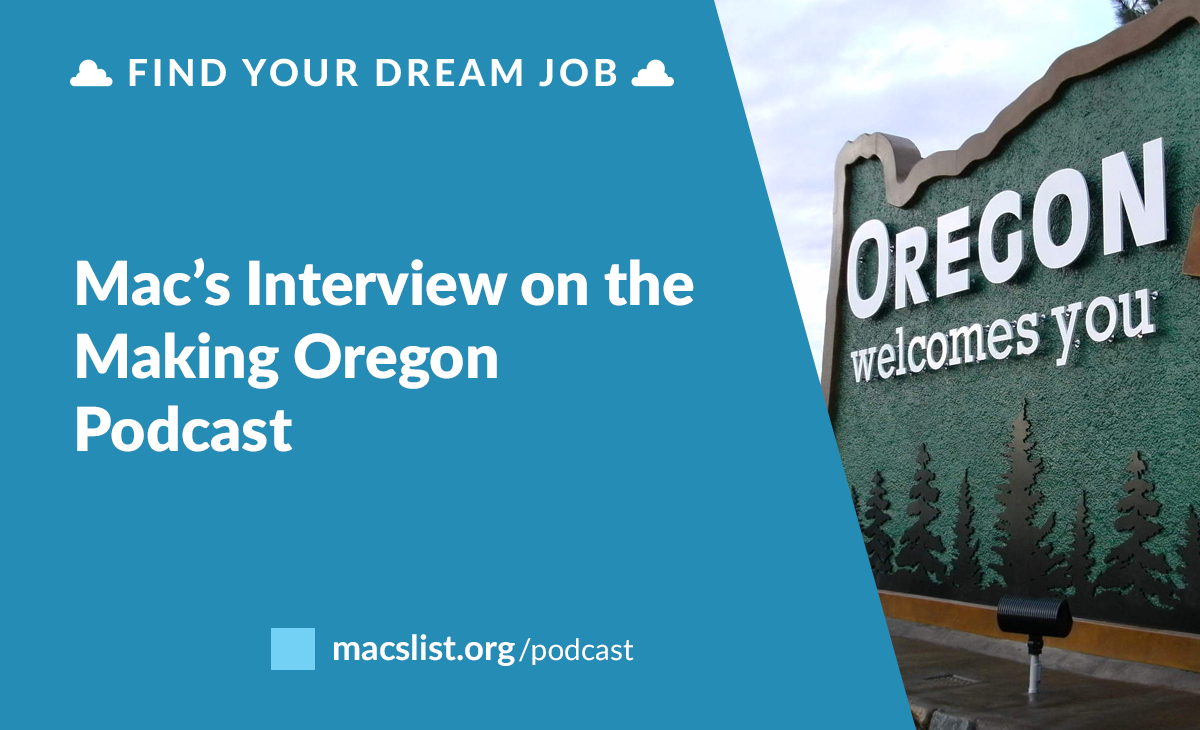 On July 14, 2016 Mac Prichard, founder and publisher of Mac's List, talked with Terry Starbucker, cofounder and publisher of Built Oregon, a monthly online magazine that serves to tell Oregon entrepreneurial stories.  Built Oregon also has a podcast called, Making Oregon, this podcast brings you Built Oregon conversations with innovators, makers, doers, disruptors, foodies, dreamers, and groundbreakers from all across the state of Oregon.  These entrepreneurs talk about the inspiration and ingenuity it takes to make Oregon the best place they know to build and sustain a prosperous lifestyle.
In this podcast episode, Mac and Terry talk about the Mac's List story and how to find a career driven by purpose.
Thank you for listening to Find Your Dream Job. If you like this show, please help us by rating and reviewing our podcast on iTunes. We appreciate your support!
Opening and closing music for Find Your Dream Job provided by Freddy Trujillo, www.freddytrujillo.com.
You May Also Like