Four Ways to Improve Your Summertime Office Policies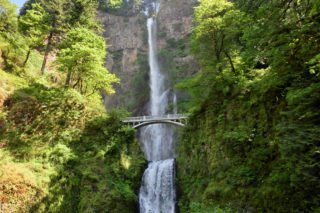 For many workplaces, summertime presents unique challenges: juggling vacations, employees managing their out-of-school kids, and keeping the dress code policy enforced. If you go into summer prepared and follow this guide, your summer office policies can make summer one of the best times of year for employees. It's a time to refresh and recharge, redefine work-life balance, and enjoy the sun. Done poorly, summer policies can be as pesky as mosquitos at a BBQ.
Are your workplace policies ready for summer?
Managing Vacation Requests
Companies field increasing numbers of requests for time off as the temperatures rise during the summer holidays. If not managed properly, vacation requests can cause delays, internal conflicts on overburdened teams, and resentment amongst team members.
And you want your employees to take vacations! We all need time away from daily stresses so that we can return to the office centered, re-energized and motivated.
Here's some ways you can manage summer vacation requests effectively:
Ask employees to submit their summer

schedule early

and notify their supervisors in advance of any potential conflicts.

Try to

stagger vacations

to ensure adequate coverage, being mindful of perceived fairness across your team.  

Keep a pool of part-time employees or

employ temporary workers

to ensure adequate coverage and a balanced workload.

If there are crucial work periods that fall during the summer,

balance blackout periods with holiday pay.
Summer Hours
One of the trendiest new perks in many offices is Summer Fridays. Typically, a company will close the office around noon on Fridays between Memorial Day and Labor Day, giving employees the time and flexibility to enjoy their (long) summer weekends. Since productivity is not necessarily high on Friday afternoons anyway, especially on a warm afternoon, preemptively closing shop lets employees truly enjoy their time off.
Summer Fridays can also help balance out some of those vacation requests – they signal to employees that a company cares about their work-life balance, even during times it might be impossible to grant them the time off for a longer vacation.
It can be a rough transition back to full workweeks in September, but the benefits continue all year round – Summer Fridays are a great recruiting tool and can help with employee retention.
Family-Friendly Flextime
Another great policy to consider as the days lengthen is flextime. Akin to Summer Fridays, flextime is especially great for engaging and retaining working parents, with children on summer vacation.
Summer flex hours typically mean that as long as an employee covers their schedule, they can take time off each week and not be charged against their wages, or paid time off. Generally, flexible summer hours occur during the months of May to August each year.
At most companies, employees can either make an individual request for temporary summer flex hours or management may have a company-wide or department policy for employees regarding summer flex hours. Once in place, it's important to check in with both individuals using the policy, and the larger team, to make sure everything is going smoothly.
Summer Wardrobe
With hotter temps, fabrics become sheerer, the hems rise, and there is a lot more temptation to stretch the liberties of a dress code. Some offices will implement a summer dress code, relaxing the formality of the office and spelling out guidelines to help employees figure out what to wear when it's 100 degrees outside and sweater weather near the AC at your desk.
It's okay to spell out basic advice, but it's also important for managers to set high standards and gently correct employees who are willfully misinterpreting "sandal" or "sleeveless shirt."
One great take on dress codes comes from GM, where they've shrunk their dress code down to two simple words: dress appropriately. The architect of that policy, CEO Mary Barra explained: "What I realized is that you really need to make sure your managers are empowered—because if they cannot handle 'dress appropriately,' what other decisions can they handle? And I realized that often, if you have a lot of overly prescriptive policies and procedures, people will live down to them."
Summer is already here so now's the time to review your office policies and make sure you've come up with defined clear policies for managing vacation requests, summer hours, and employee dress code. Improved summertime office policies will ensure happier employees and a more productive summer inside and outside the office.