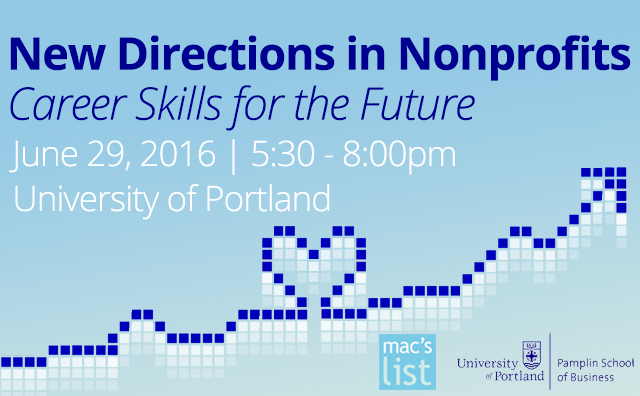 Sponsored by the University of Portland Pamplin School of Business
There are seismic changes afoot in the nonprofit community. In Portland and around the country nonprofit organizations are evolving their business models to become more effective and efficient drivers for positive social change. This trend includes the use of big data, entrepreneurial earned-income models, innovative partnerships, and the adoption of other business practices heretofore only found in the corporate sector.
These changes have created great new opportunities for jobseekers looking for work in the nonprofit space. But you need to have the right skills, approach, and attitude to compete in this highly competitive job market.