A Message From Team Mac's List on the COVID-19 Pandemic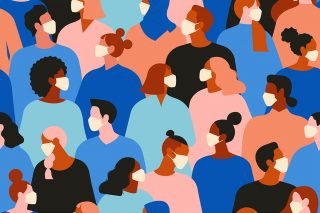 We want to take a moment to talk about the coronavirus pandemic. This situation has rapidly escalated over the last few weeks, and we think it's important to address here as it is impacting every aspect of the local job market, from networking events, to in-person interviews.
We are not experts, and we don't know what the future holds. But it is clear the next few weeks or months are going to be an extremely challenging time for everyone in our community and beyond. We want to extend our support and continue to be a career and community resource for everyone in the Pacific Northwest during this crisis.
For job seekers reading this, know that we have your back during this uncertain time. We can help you refresh your resume, talk about your job search concerns, or chat about how to navigate working remotely. Please reach out to us on any of our social channels, or you can email us directly at support@macslist.org. 
For employers reading this, know we are here to assist you in any way you need. Our Hiring Solutions Director, Ann, is always available to chat if you have any questions or need help figuring out what to do next. You can reach her at ann@macslist.org.
We are open to your feedback. Please reach out if you have any ideas on how we can improve this website, our social channels, and our weekly newsletter to provide better resources for you in the weeks to come.
As this situation evolves, we will continue to listen to the needs of our community, share resources, and provide updates on our plan. We hope Mac's List can continue to be a helpful resource for job seekers and employers in the months ahead.
–  Mac's List Team