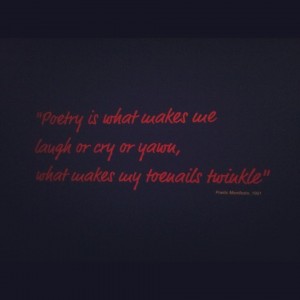 With employers hiring for personality fit as much as for your skill set job seekers today need to show they not only can get the work done, but also fit the culture of an organization.
What's the best way to do this? Mark Zuckerberg of Facebook may have the answer.
At a Portland luncheon this week sponsored by the Oregon chapter of the International Association of Business Communicator (IABC) and Social Media Club PDX, Ekaterina Walter spoke about her new book, "Think Like Zuck: The Five Business Secrets of Facebook's Improbably Brilliant CEO Mark Zuckerberg."
Walter said that Zuckerberg hires people who are passionate. He doesn't care what their passion is as long as they are passionate about something. He believes he can channel that energy into a purpose that aligns with his vision. 
Where to find your passion?
Look at What You Do in Your Spare Time
Are you passionate about running, but never go running? Do you claim to be passionate about cooking, but never cook? Stop fooling yourself. Whatever you spend most of your time doing – there's your passion.
Don't Waste Your Time or Anyone Else's For That Matter
True story: seven years ago I decided to sail around the world with my then-partner. Why? He was passionate about sailing around the world. He would read book after book, and blog after blog on sailing.
Me? I was convinced that I was passionate about sailing but I couldn't bring myself to read a sailing book if my life depended on it. I wanted to read books on travel, yoga, philosophy, and poetry.
I spent four years of my life following my passion for sailing before I realized I wasn't fooling anyone. I was no more passionate for sailing than I was about digging a hole in the dirt. I only wanted to sail so I could travel and I could have saved myself a lot of time lost if I'd paid attention.
Show Passion In Your Job Search
Volunteer for your passion, network where your passion is, do informational interviews in the fields where you are passionate, or take classes in your passion. Do you really care about the environment? Let it shine in your interview – it shows personality, enthusiasm and commitment to a cause – all valuable traits in any employee.
The Ultimate Test: Combine Your Passion with Your Strengths 
Great with numbers but passionate about saving animals? If you get a job as an accountant at an animal welfare nonprofit will working for your cause and being surrounded by likeminded people be enough? Maybe yes, maybe not. Maybe you want to transition into a new skill all together to pursue your passion?
Show Your Passion No Matter What
Show your passion in your cover letter, resume and the job interview. Employers with an entrepreneurial spirit look for passionate people who will join them in their vision. Are you that person? Share your passions in a hobbies section on your resume or in your online portfolio.
Do the Work 
Don't know how to make a living from your passion? Not sure what you're passionate about? As a trusted advisor once told me, "Honey, you have to do the work."
Journal, mentor, interview, read, process, visualize – but do the work towards figuring it out. Don't waste your potential.
Molly Mahar, founder of Stratejoy is a great place to start! She has free resources to help you find your calling.
Paul Angone of AllGroanUp is also a great resource for career advice and following your passion.
How has your passion helped you in your job search? Please let us know below!
You May Also Like