« How Headhunters Hunt
4 Oregon Resources for an Encore Career in a Green Collar Job »
The 5 Skills Every Job Seeker Should Have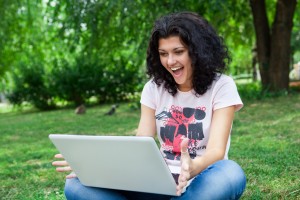 In today's work environment, you're expected to wear many hats. Often we find ourselves needing to learn on the job, new skills, software and programs that will help us achieve our goals. 
As a communications director for a nonprofit, you might find yourself creating and implementing strategy but also designing graphics, tweaking websites, writing for a blog and tracking progress in Excel. It can save you time and your company money if you already have these skills in your back pocket.
Kimberlee Stiens, the "Business for Good, Not Evil" blogger, discusses Five Take-Anywhere Skills You Must Learn Now in a guest post on IWantHerJob.Com.
Kimberlee says, "Learning these skills will help you get a job and, in smaller companies, help make you indispensable when co-workers need to borrow your expertise."
Here are Kimberlee's five skills and Oregon resources to get trained and ready to go! 
1. Coding. I know from experience in marketing the value of understanding basic HTML and CSS coding.. As Kimberlee says, "This is the language of modernity. Whatever you end up doing, it will probably have something to do with the Internet." With beginner's knowledge you can tweak a website, customize a blog, or make adjustments to online images. Codecademy has free online lessons or take a not-for-credit CSS and XHTML coding class at Portland Community College.
2. Graphic Design. For the most affordable graphic design class, again I recommend PCC's Community Education Illustrator CS5 Level 1 courses. With these skills you can modify a photo, create a rate card, build a professional binder, and more. Learn the basics and you can do simple design projects on your own.
3. Public Speaking. Scared of speaking in front of others? Join the Portland Toastmaster's Club to practice in front of a supportive group and build your confidence. Portland Story Theater is also a great way to practice the art of telling a story on stage with an audience.
4. Writing. Kimberlee isn't kidding folks; good writers are keepers in the workforce. Learn to write for the web and social media so that you are concise and practiced in the art of engaging others and you'll be a success at your new job. Check out the resources at the Attic Institute, Write Around Portland, and PDX Writers. Like Jen Violi's writing on the Mac's List blog? She also hosts workshops for writers.
5. Advanced Excel. I play "phone a friend" when it comes to Excel. How about you? How many times have I looked at Excel and thought, if only I knew how to merge and sort these files? Get rid of Excel anxiety and take a class at PCC or at New Horizons Oregon. Your new employer will be impressed and your friends will thank you.  
I'm off to register for a class, how about you? Any other resources out there we should know about?
Image used under Creative Commons from Flickr user CollegeDegrees360