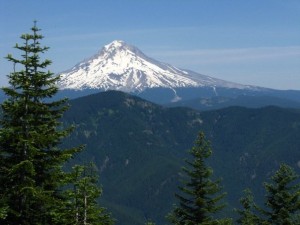 This week, Portland's dark winter took a brief vacation. I dusted off my sunglasses and went for long walks on our waterfront, over our bridges, in our neighborhoods, and in the parks. Portland is beautiful and when the sun shines a spotlight on this town, we truly remember how lucky we are. 
Here are the eight jobs on Mac's List that will get you closer to the light, out in nature, and working to support the environment. 
1. McMenamins Copy Writer/Editor/Social Media Content Administrator. Stop reading this and apply right now. Deadline for this job closes tomorrow, March 10th.  Why did this job make the list? Because it's in Edgefield, close to the Columbia Gorge! If I worked there, I'd go on a hike during lunch or walk the  beautiful grounds every day. 
2. Director of Marketing and Communications at the College of Forestry at Oregon State University. A world-class center for education on forests and related resources, you're sure to have access to nature in this job or at least to help her thrive.
3. Executive Director for The Climate Trust. Specializing in climate solutions for governments, utilities and large businesses, this nonprofit is dedicated to helping save the environment.
4. City of Portland Parks Bureau Parks Central Services Manager. Support our Portland parks by being the "change agent" they seek!
5. Camp Fire Columbia SUN Community School Site Manager. Camping and outdoors combined with engaging kids to explore and learn? You're sure to touch point with the outdoors in this job.
6. Oregon State Parks Foundation Communications and Office Manager. Look at their website and tell me you aren't working to preserve the outdoors! 
7. Campaign Intern for Restore Our Natural Areas. Help to improve water quality, restore and maintain natural areas, and educate the community with this internship!  (Position expires Monday, March 11th, apply today!)
8. Special Event Intern with Neighbors for Clean Air. Focus on Earth Day and The Clean Air Oregon Defense Fund with this great opportunity!  (Position expires Monday, March 11th, so don't wait to apply!)
What other organizations are a good fit for outdoor enthusiasts? Please share below. 
You May Also Like